25+

+ World-Class

Private Label

Experts

Share Their Insider Secrets To Building A 7-Figure

Amazon FBA Business

That Lasts
Learn Exactly How Million-Dollar Amazon Sellers Rise Above The Pack To Make Your Amazon FBA Business Thrive in 2022
Watch sessions streamed in June 2022
Here's everything you'll get with your

FREE Ticket

worth $149:
Why should you attend this virtual summit?
To stay ahead of your competitors without breaking a sweat!
Here's What

Past Attendees Are Saying

About Seller Fest:
Here's what they enjoyed about our summit in 2020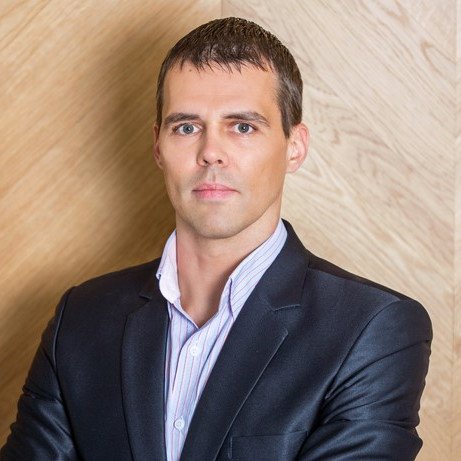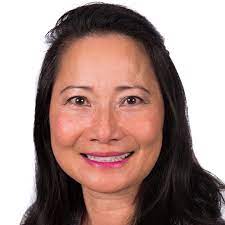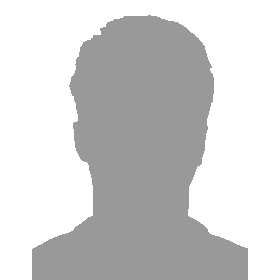 Earl John Esteban (Philippines)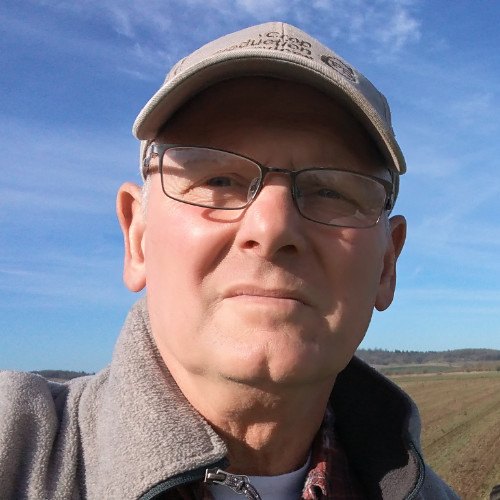 Get Access To

More Than 25 Amazon FBA Masterclasses

With Your Free Ticket
With new Amazon experts and topics, this year's event will give you all the tools you need to become a 7-figure seller.
Day 0 -

June 26, 2022

:

Kick Off Webinar with CARBON6
SELLER FEST ONLINE & CARBON6 LIVE KICK-OFF PARTY!
---
Join us to see what Seller Fest Online has prepared for you, also meet the 3 video hosts and a special guest from CARBON6. Don't miss the chance to win some prizes as well!
Director of Affiliates at Carbon6
Day 1 -

June 27, 2022

:

How To Find Your Next Best-Selling Products
Founder Sourcing with Kian
Recent changes in sourcing from China
If you are sourcing or about to source from China, you need to be aware of the recent changes happening as of now. This session will provide all of the things you should be aware of.

Founder and Lead Instructor at Seller Systems
Developing Products At Scale Using Data
Whether you are just starting to sell, or whether you are already doing 7 and 8 figures annually, you will need to continuously find, validate, and develop new products. We will show you the fastest and most efficient ways to validate a product through keyword research and competitor data.

Founder of Private Label Legion
Non-Amazon product research to find your next winner on Amazon
In this session, you will learn a new way of finding your next best-selling product on Amazon.
Head of Marketing & Growth at First Choice Shipping
Important Steps to becoming an International Brand on Amazon
This session will be about Important steps to becoming an international brand on Amazon. Ryan will share exciting international GROWTH data, where brands are looking to invest in their expansion and of course, some shipping best practices. He will also share some of the costly MISTAKES that sellers fall into when they scale.
Amazon Sourcing Algorithm
In this session, you will learn the best up-to-date recommendations to source from different countries.

Speaker panel: What You Need To Know About Walmart Fulfillment Services (WFS)
---
Discover the key differences between FBA and WFS and how you can breeze through the Walmart application process. Learn the secrets to winning the Buy Box to reach brand prominence and massive sales.
Brand Evangelist at Helium 10
Ecommerce Associate at Perpetua
CEO & Co-Founder at DataHawk
Day 2 - June 28, 2022:

Increase Your Profitability With High-Level Optimization
Founder and CEO at YLT Translations
How to beat your competitors on international marketplaces
In this session, you will learn how to get ahead of your competitors with optimized listings.

Founder - Lunch with Norm Podast
Listing optimization for Walmart
Walmart is becoming a new channel for Amazon sellers. In this session, you will learn what does it take to create a product listing on Walmart.com that sells.
CEO of Marketplace Blueprint
Using Psychographics to Build Compelling Copy That Converts for Amazon
As competition rises on Amazon, having a keyword-rich title and bullets is not enough to get your listing noticed. In this presentation, we will discuss how you can use psychographics to write copy and create images that will out convert your competitors. You can also use this in product development and creating expansion products for your product mix on Amazon.
CEO at Online Seller Solutions, Catalog Ninja and Seller Central Expert
How to use flat files to POWER UP my Amazon listings?
Using Amazon category templates or flat files are the best tool you can use to build your listings. In this session, Vanessa will show you the power of flat files, the most important templates, how to download, upload, and use them to build your listings.
CEO and Founder of AMZ One Step
Increase conversions with visual references
In this session you will see stats, examples, and learn the importance of visual references and why sellers should use them to increase the conversion rate.
Speaker panel: How To Rank #1 On Amazon To Double Your Sales
---
Learn how to separate your products from a vast sea of competitors by ranking higher with high converting listings. You'll walk away with real strategies for dramatically improving your search visibility, click-through rate (CTR) and conversion rate (CR).
Chief Executive Officer at ZonGuru
Director Of Business Development at Data Dive
Owner and Marketing Expert at Marketing by Emma
Day 3 - June 29, 2022:
How To Build A Brand That Stands Out In A Crowded Market
CEO at intelliRANK Agency
Make more voices talk about your brand using social media
Discover the strategy on how to create a brand using social media by creating a community that helps your products gain more visibility.
Easy funnels to build your brand off of Amazon
You want to build your brand off Amazon, but you aren't sure where to start? In this session you will be walked through some easy funnels you can use to get the emails of your customers, without breaking terms of service.
Co-founder & CGO at GETIDA
5 reasons for selling & investing in your Amazon business
Selling on Amazon is still one of the most effecrtive ways a person can jump start a viable online business and succeed. It is not easy, it has many challenges, but many entreprenuers worldwide are still finding tremendous success and growth opportunities in the Amazon marketplace. We will be covering 5 main reasons of why you should keep selling and investing in your Amazon account. You have worked so hard already to be in the Amazon business. It helps to touch base with the main reasons you should keep focusing on what you do and keep doing it better!
How brands can emotionally connect with customers
Learning to connect with your audience virtually with emotions is easier said than done. In this session, you will learn how to connect to your buyer emotionally. The human mind feels emotion faster than it processes logic, and having an intentional strategy behind how you execute your strategy on Amazon is paramount to success today more than ever. Learn how to navigate these challenges, and thinking outside the box when it comes to storytelling on the Amazon platform.
why is it important to have an Amazon brand and what are the advantages of building one

From small businesses to global juggernauts the question of whether to sell on Amazon is a pressing issue. Amazon is the first channel consumers turn to when conducting a product search online ahead of even Google. 40.4% of all eCommerce sales in the United Sates are now generated on Amazon's platform and Amazon has more than 200 million monthly visitors. For any business regardless of size those are impressive numbers.
Day 4 -

June 30, 2022:

The Best Amazon PPC Strategies (2022)
Preparing Your PPC for Prime Day
With one of the largest sales holidays of the year rapidly approaching, we want to give actionable tips on how to best prepare your brand for the day!
New Best Practices for E-Commerce Marketing
How and where to utilize AI and machine learning for marketplace sellers.
Founder - Chief Executive Officer
How to cut your TACoS in half - Rare PPC hacks
After launching over 2,000 products on Amazon.com, Chris shares his most up to date hacks and strategies he and his team uses to regularly cut in half the TACoS of his brands. You are guaranteed to learn strategies you haven't heard of, many of which have just become possible in Quarter 2 and Quarter 3 of 2022.
Optimizing Advertising Campaign Placements
When you run an ad on Amazon, the algorithm gets to pick where your ad will be shown based on your bids, your campaign settings and past performance. Not all placements are equal. Some are more valuable than others because of the amount of visibility or conversions they bring you. In this session, we will learn about optimizing your placements, a unique way of looking at PPC optimization.
How to Advertise Variation Listings
How to allocate spend and expectations properly for variation listings. Letting the best seller do its thing but showing how to spread out spend to all other variations.
Speaker panel: Why Are My PPC Ads Not Converting?
---
There are a lot of possible reasons your Amazon Ad Campaigns might not be working as well as you'd like. We'll discuss the most common problems here, as well as the quickest and most effective solutions. This panel alone can save you hundreds of hours and prevent you from wasting a lot of money on poorly performing campaigns.
Co-founder at Canopy Management
Day 5 - July 1, 2022:

How to Rank on the First Page of Amazon
Amazon Seller, Director of Affiliates at Carbon6
Amazon attribution & why you should be pushing external traffic to your Amazon listing/Store
My presentation will be about Amazon Attribution, the importance of sending external traffic to your Amazon listing or store and how it affects your ranking. We will also touch on what big brands have been doing for years (retargeting) that is now easier to do than ever for Amazon Sellers.
How to use SEO to Increase Market Share
In this live demonstration, you will see the new search query report.
Co-Founder & MD at Pinformative Group
Creating optimized images on Pinterest to drive Organic traffic to your Amazon listings
In this session, you will learn a new approach on how to get free organic traffic to your listing using Pinterest.
Get above the competition with Google Ads
This session will explain you why and how you should run Google ads to drive traffic of off Amazon.
Why every Amazon seller should be on TikTok
Paul will talk us through how TikTok is a way of advertising your product that not many of your competitors are using. Also, how to get started on TikTok, find influencers and run ads to your Amazon products.
Meet Your Hosts

For Seller Fest 2022
Known in the business simply as the "Amazon Summits Guy", Augustas is committed to providing others with the opportunity to achieve success by offering powerfully informative expert sessions and guides to becoming a top Amazon seller. Since 2016 he has recorded over 500 sessions with Amazon industry leaders, experts and speakers. Augustas is also the founder of Orange Klik Company and the following in-person events for Amazon sellers: European Seller Conference, Seller Fest and PPC Congress.
Lisett is an Amazon FBA Expert and Strategist who works with different brands helping them to stay on top of the Amazon game. She advises business owners on setting goals and managing the store, helps to create optimised product pages and use Seller Central tools to build the best customer experience for the buyers in order to get more sales for the sellers. Since she started out in 2016 as an Amazon virutal assistant, her mission has been to help businesses run their Amazon stores cost-and time efficiently. She is also a video host on Orange Klik Youtube channel interviewing industry experts to help spread the Amazon related know-how.
Here's

Everything You're Going To Learn

At This Free Virtual Event:

During this event you'll ace the essential parts of running a successful business on Amazon
---
Day 1:
How To Find Your Next Best-Selling Products
If you want to secure financial freedom in your life with an Amazon FBA business, then you have to find and market the right products. That means knowing how to avoid mediocre products that won't deliver real profits.
On Day 1, you'll learn the exact steps used by the most successful sellers on Amazon to find profitable products that will become bestsellers and deliver a winning, passive-income generating business. You'll also learn the best techniques to drive external traffic to your product listing and how to effectively use other free marketing opportunities available on Amazon.
---
Day 2:

Increase Your Profitability With High-Level Optimization
Boost your sales and product rankings by building the best possible listing.
Discover:
What makes the perfect product title.
How to write bullet points and product descriptions that make it impossible for your audience NOT to buy your product.
How to select the right high-quality images and catchy infographics to grab attention quickly.
Everything you learn on Day 2 is geared to make sure your products always show up in Amazon searches with high conversion rates and profit margins that enable you to profitably scale your business.
---
Day 3:

How To Build A Brand That Stands Out In A Crowded Market
Learn how to develop a loyal following by creating your own high-quality brand to sell. Create raving fans by establishing yourself as the #1 brand in your niche to take out your competition and stay on top – even if you're a small seller.
You'll also learn the most effective ways you can use social media to build your private-label brand, as well as how the right branding can enable you to sell your products for higher prices (and profit margins).
You'll even walk away with step-by-step instructions for easy to build sales funnels that generate high conversion rates while also helping you land repeat buyers and strong word of mouth!
---
Day 4:

The Best Amazon PPC Strategies (2022)
If you want to be successful on Amazon in 2022 and beyond, you need to have a great Amazon PPC strategy.
Learn how to choose the right goals and target KPIs, as well as boost your visibility to reach more shoppers.
Discover how to optimally setup and run your Amazon Sponsored Ad campaigns – before you spend a dime on the wrong strategy.
Unlock the right ways to bid on your search terms to maximize your exposure and profits. And get insider tactics to finding profitable keywords to boost your sales.
---
Day 5:

How to Rank on the First Page of Amazon
Our Amazon SEO experts will show you proven strategies to make sure your products get listed on the first page of Sponsored Products.
Get the latest information on how to take advantage of the Amazon algorithm to boost your product rankings and discover how sales velocity impacts your ranking.
We'll even show you how to leverage the most effective social media channels like Pinterest and TikTok, how to dramatically increase your sales with paid Google ads and how to work with influencers to drive mass traffic to your Amazon products.
Reserve Your

Free Ticket

To Seller Fest Today!

$149 Value!

About

Orange Klik

- the Organizer



Orange Klik connects Amazon FBA private label sellers with leading industry experts to help eCommerce entrepreneurs turn their online business into a massive success. No matter if you are a beginner, still figuring out how to make money online, or an advanced Amazon seller with a strong experience in eCommerce, you will still be able to learn new things through Orange Klik's Youtube channel or virtual and in-person events organized throughout each year.
Since 2016 Orange Klik produced 8 virtual summits and 5 in-person conferences. Seller Fest Online is the 9th virtual summit in the company's history.
What is Seller Fest Online 2022?
Is this event really free?
How do you make money from this event?
What if I miss one of the speakers' sessions? Will I get a recording?
How long will the sessions be?
How many sessions a day will you have?
Reserve Your

Free Ticket

To Seller Fest Today!

$149 Value!