45+

World-Class

Private Label

Experts

Share What's Working Right Now In The

Amazon FBA Business
* During the two days of November 24-25, 2020 you'll receive emails with the links to watch all the videos for free. Free viewing limited to 48h only.
Learn how to grow your amazon FBA business, outrank the competition and make more sales.
---
2020 Event has ended but you can get lifetime access to all Seller Fest Online recordings!
Here's a summary of what you get
Seller Fest Online features talks
from 45+ Amazon industry experts on a broad range of subjects.
What

Seller Fest Online Attendees

Are Saying?
Here are some testimonials from Seller Fest Online 2020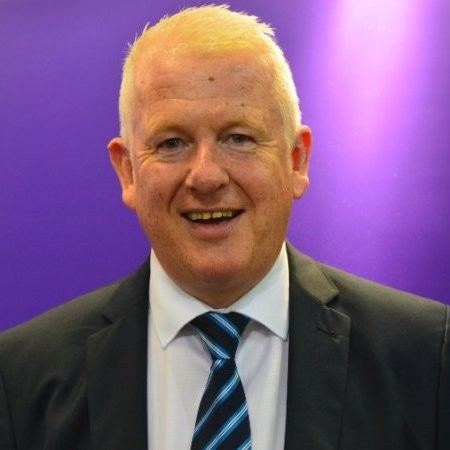 Ivan Vizor (UK)
Senior BDM at Brilliant Solutions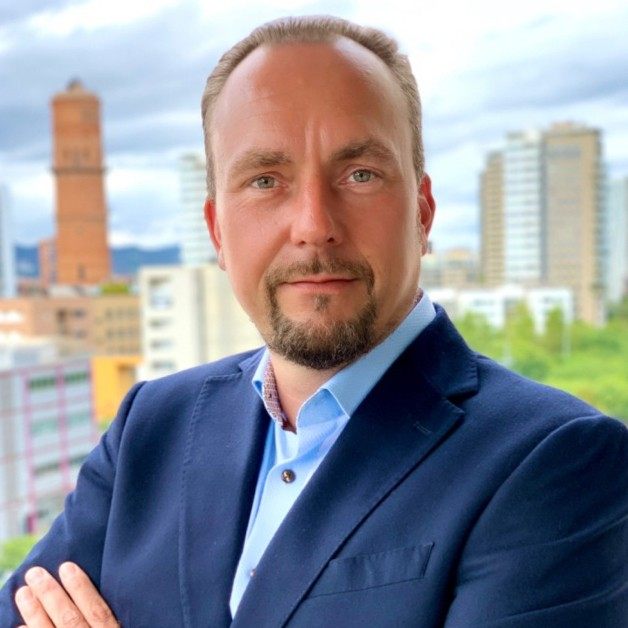 Richard Schouten (Spain)
Owner / Manager at RDS Brands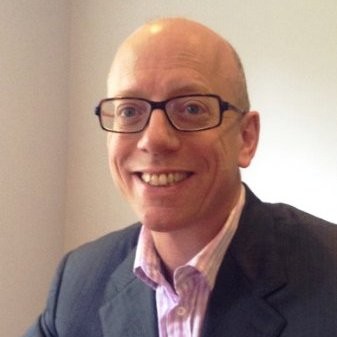 Paul B. (UK)
CFO at KiWi Power
Presentations From

45+

Amazon Experts
We've invited a variety of Amazon sellers and e-commerce entrepreneurs to Seller Fest Online
to deliver masterclasses about every aspect of running a successful FBA business.

Launching In The EU - Pre and Post PPC
How to Pick the Best Business Structure for Your Amazon FBA
International Listings Gone Wrong
Taking Market Share From Competitors
How to Launch, Rank and Maintain your TOP Ranking Position on Amazon
Blue Bird Marketing Solutions
Amazon Live Video for Product Launches
Maximizing Store Page Results with Sponsored Brands
Systems Thinking In an Amazon Business
Tips to Instantly Boost Your Amazon Listing Conversion Rates
"Win" Your Competitor's Keyword Rankings and Scale Your Amazon Sales Using the Halo Effect Method™
How to Find Products Through Solving Problems and Niches
Comparing Sourcing from Different Countries (China, India, Vietnam, etc.)
How to Source Profitably from India
Choosing Your Path Beyond the US
Keyword Research & Relevancy Frameworks
Building a Brand on Amazon, Globally
Getting Your Business Ready for 2021
Revenue Management for Amazon FBA
Authentic Storytelling Through Video
The Secret Psychology About Your Listing on Amazon
Ultimate Guide to Plan, Shoot or Order Amazon Product Photos
Hacking Your Customer's Brain: Visual Conversion Optimization for FBA
Organizing Your Work When You Work With Business Partners
Finding VAs in Philippines for Your Amazon Business
How to Increase Sales by Creating Images That Tell Your Product Story?
Amazon PPC Tactics to Help you Scale Quickly
Launching and Getting Reviews by Using Product Variations
5 Advanced Metrics Used by Million Dollar Sellers
Creating a Profit Flywheel Using New Products
How to Minimize Amazon Fees & Increase Profit
Sponsored Brands and Sponsored Display Campaigns
Sacha Gorelik Copywriting
Treat Amazon Like a Real Business. Growth Story of a 7 Digit Amazon Seller
Brexit: What Does It Mean for European Sellers
Advanced shipping practices for Amazon Sellers
A Data-Driven Approach to SEO on Amazon
Search Term Isolation for Advanced Amazon Sellers
Alternative to Exit: What's Next - After You Have Built Your 6-7-8 Figure Amazon business?
Growing Your Brand for More Amazon and off Amazon sales
Product Assurance and Quality Control
How to Create Competitive Advantage on Amazon
Best Pro Tips for Dealing with Amazon and the Seller Central
The Launch Strategy That Raised $218k in 16 Days
Visual E-Commerce Funnel Strategy
Plugable Technologies, PPC Ninja
Global eCommerce - Solving Tax Challenges
Cross Border Payments: Expanding Sales Into New Amazon Markets, FBA v FBM
Known in the business simply as the "Amazon Summits Guy", Augustas is committed to providing others with the opportunity to achieve success by offering powerfully informative expert sessions and guides to becoming a top Amazon seller. Since 2016 he has recorded over 400 sessions with Amazon industry leaders, experts and speakers. Augustas is also the founder of Orange Klik Company and the following in-person events for Amazon sellers: European Seller Conference, Seller Fest and PPC Congress.
Lisett started out in 2016 as an Amazon FBA store assistant and since then has been working daily with different Amazon FBA sellers. Years of experience as a store manager along with the mission of helping businesses run daily operations cost- and time efficiently has shaped her into a strategic partner for Amazon sellers. She helps to manage stores, product-related tasks, customer relations and the team while advising company owners to set their goals and strategy. She is the head of international e-commerce at the Estonian Export agency and a video host on the Orange Klik Youtube channel.
What's included in

Seller Fest Online?



Seller Fest Online is split into 7 different modules, with 45+ training sessions and talks.
---
Module 1:
Product Research, Development, and Sourcing
As Amazon FBA becomes increasingly competitive, finding, developing, and sourcing products is becoming much harder.
Throughout training sessions, you'll learn how to:
Identify niches and products that solve problems and bring opportunities

Build a winning competitive edge for your products

Source products from a range of countries such as China, Vietnam or India

Make the highest possible margins with price negotiation techniques

Control product quality to avoid returns and customs issues

Deal with logistical issues when shipping products across the world

Find the right manufacturer for your business and build a stable relationship
---
Module 2:

Rank Higher with Keyword Research and Listing Optimization
Sourcing a great product isn't enough. If your listing doesn't rank high in Amazon's search results, buyers will never find it. And if your listing isn't as persuasive and informative as it could be, you'll lose sales to competitors.
Throughout this module's sessions, you'll learn how to:
Build an effective keyword strategy when launching new products
Use conversion copywriting to persuade buyers to purchase your products
Include persuasive images that tell your product story
Strategically plan your Amazon product photos
Use SEO tricks to get your listings ranking higher
---
Module 3:

Product Launches, Marketing, and Driving External Traffic
Your product has arrived at Amazon, but in order to get sales, you need an effective marketing and launch strategy.
Throughout all the sessions, you'll learn how to:
Get reviews and launch effectively with product variations
Use Amazon Video Live to demo your products in front of 1000's of buyers
Drive external traffic to fuel the Amazon flywheel
Plan inventory for successful product launches
Tell authentic stories through product videos
---
Amazon's pay-per-click sponsored ad network has quickly become the most popular way for FBA sellers to drive product sales. And with some expert guidance, you could lower your ACoS, boost your sales, and defend against competitors.
Throughout this module, you'll learn how to:
Make the best use of sponsored brand ads with your Amazon store
Optimize your ad budget to maximize profitability
Run effective sponsored display and sponsored brand campaigns
Defend your market share against competitors looking to steal shoppers
Scale your ads quicker with expert tactics
---
Module 5:

Going International
One of the most impactful ways to grow your revenue, without launching more products is to expand internationally. But in order to do so, you need to learn new skills and overcome new challenges.
Throughout all the training sessions, you'll learn how to:
Localize your product listings, so you're ready to sell your products in other marketplace locations
Solve the tax challenges that come with operating an e-commerce business globally
Understand changes to VAT and the implications of Brexit when selling in the EU
Bonus:
Watch a behind-the-scenes case study of how an Amazon business expanded internationally.
---
Module 6:

Business Management
As your Amazon business grows, the ability to save time, run your operations efficiently and track its success become vital for your long-term success.
Throughout this module, you'll learn how to:
Effectively organize your work when dealing with business partners
Deal with Amazon and implement effective revenue management
Save time by systemizing your Amazon business
Increase your profitability by getting money from Amazon reimbursements
Bonus: 'Ask me anything' (AMA) session with renowned Amazon expert Kevin King.
---
Module 7:

Business Growth
Once your Amazon business has fully taken off, it's time to decide 'what next?'. Should you expand to other e-commerce channels? Handoff tasks to win back more of your time? Or even sell your business?
Throughout the training sessions, you'll learn how to:
Find Filipino virtual assistants to outsource key business tasks and free up your time
Diversify your revenue by growing your brand outside of Amazon
Decide 'what next?' after building your 6, 7 or 8 figure Amazon business
Create a 'profit flywheel' with new products
Measure the health of your business with advanced metrics used by 7-figure sellers
Bonus: Listen to the growth story of how a 7-figure Amazon seller scaled his FBA business.
get

45+

Amazon TRAINING SESSIONS

now



Improve every part of your Amazon FBA business with the help of industry experts
About

Orange Klik

- the Organizer



Orange Klik connects Amazon FBA private label sellers with leading industry experts to help eCommerce entrepreneurs turn their online business into a massive success. No matter if you are a beginner, still figuring out how to make money online, or an advanced Amazon seller with a strong experience in eCommerce, you will still be able to learn new things through Orange Klik's Youtube channel or virtual and in-person events organized throughout each year.
Since 2016 Orange Klik produced 6 virtual summits and 5 in-person conferences. Seller Fest Online is the 7th virtual summit in company's history.
What is Seller Fest Online 2020?
Is this event really free?
How do you make money from this event?
What if I miss one of the speakers' sessions? Will I get a recording?
get

45+

Amazon TRAINING SESSIONS

now



Improve every part of your Amazon FBA business with the help of industry experts